View our wide range of products available. For your convenience we have provided links to our supplier's websites.
For further information/pricing please contact us via email info@blaxlandtiles.com.au or phone us on (02) 47396547
Bathroom Furniture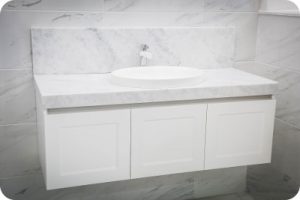 Make your bathroom stand out from the rest with our range of vanities, tallboys & shaving cabinets. Find a vanity that is perfect for you, with so many options available, the possibilities are endless. Whether you are looking for bathroom furniture to suit an investment property or to add the finishing touches to your dream bathroom, we have it all. We can also organise quotes on custom vanities to suit your requirements.
Architectural Designer Products | Turner Hastings | Ledin Australia | Showerama | Timberline Bathroom Products
Baths & Spas
Available in a wide range of styles & sizes, you'll be sure to find a quality bath that suits your needs. To add that touch or luxury, view our spa or free-standing bath options.
Caroma | Cee-Jay Australia | Decina Bathroomware | Fienza | Forme Bathroom Collection | Ostar
Toilet Suites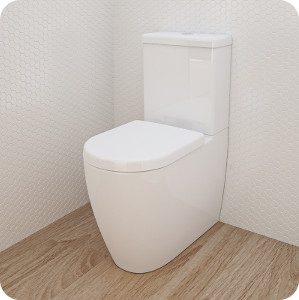 We carry an extensive range of toilet suites, starting from your close-coupled suites to the modern wall faced toilets (most featuring soft-close seats), which help make cleaning a breeze. Our quality suites are 4 star WELS rated & most importantly reliable.
Caroma | Everhard | Gemini Industries | RAK Bathware | Turner & Hastings
Tapware
Our comprehensive range of tapware for your bathroom, kitchen or laundry, caters to all tastes & budgets. From cross handle taps to ceramic disc lever or mixer taps, we can assist you in selecting the right tapware for your application.
Astra Walker | Award Brands | Caroma | Cee-Jay Australia | Con-Serv | Linkware Australia | Linsol | Phoenix Tapware | Methven
Laundries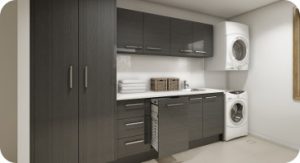 Timberline has now released a new laundry system. This modular system will allow you to customise your laundry to suit your individual needs. Whether you need a custom wall to wall or just a small laundry they have a solution for you. For free-standing laundry tubs or sinks, Everhard offers quality products.
Accessories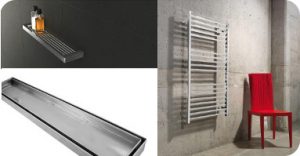 Accessories & mirrors provide the finishing touches to any bathroom. With the endless options of accessories available, you will be sure to find the perfect range to compliment your tapware & suit your taste.
Award Brands | Caroma | Cee-Jay Australia | Ewing Industries | Linkware Australia | Linsol | Ostar | Phoenix Tapware
Stainless steel strip grates not only add a touch of class to your bathroom, they also make it practical to use those larger floor tiles you have always desired a more viable option.
With under-tile heating & heated towel ladders now an affordable luxury, why not spoil yourself.
Home & Healthcare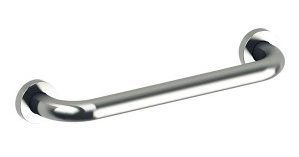 Our supplier Con-Serv, offer a wide range of high quality bathroom products to assist the disabled or elderly.
Tiles
Blaxland Tiles & Bathrooms have been supplying the most up to date range of tiles for your bathroom, laundry, kitchen & indoor/outdoor floor areas for over 34 years. By sourcing our tiles from the leaders in the industry, we can bring to our clients the highest quality tiles at the best possible price. Let our experienced staff assist you in selecting the right tile for your application & budget. Our up to date showroom displays will be sure to provide that much needed inspiration you are seeking for your renovation or new home.
Adhesives

We supply & recommend CTA (Construction Technologies Australia) for all our adhesive & waterproofing needs.